This… is Santa Clarita. Population: Estimated at 193,000.
That keeps it the 3rd largest city in Los Angeles County.


There are about 4,000 more females living here than males, and the median ages are 34 (males) and 37 (females.) The city was incorporated in 1987, combining the towns of Saugus, Valencia, Newhall and Canyon Country.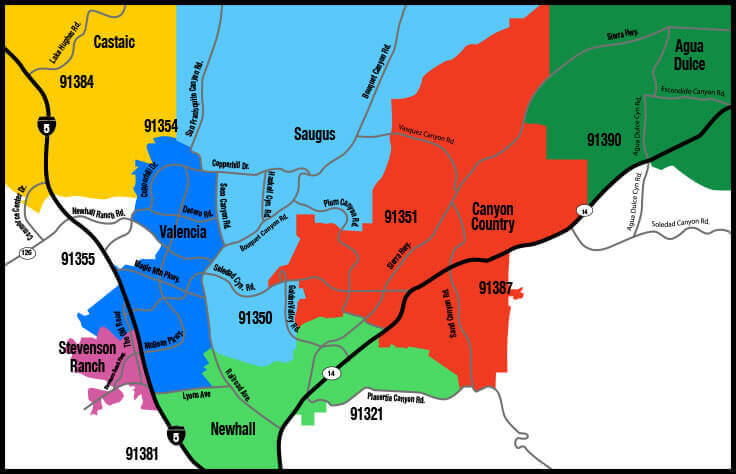 Two major industries have kept Santa Clarita growing, from day one: petroleum and film. Sure, there are a wide variety of occupations held by citizens, but these two have been there from the get-go. William S. Hart, a western movie star built his home in Newhall, and over decades, others came and enjoyed the getaway from the hustle and bustle of LA. (LOL.)
CLICK IMAGE BELOW TO LOAD SANTA CLARITA ADVISOR:
IF you are from out of town, thinking of whether to move here or not, a few more things to consider…
Should I MoveProduced by KW VIP Properties Web Research
Interested in a starter home?

One way to search for homes here, is simply by price. EVERY part of Santa Clarita has something going for it, whether it is decent commute, a source of great schools, newer homes, larger lots, no Mello Roos.. the factors involved in you picking a winner are many. So… let's give you a look at the homes by price range:
Below, are the current median list prices of detached homes in Santa Clarita.
For a more comprehensive look at current sales stats for ALL the cities in the Santa Clarita Valley, click on the report below.